Popular Batman cards
Batman gold cards
Some of the earliest insert sets where gold card - there's plenty around for your Batman cards collection.
Gold cards have been a part of some Batman cards sets since their introduction as part of the Australian Dynamic Marketing Batman Returns set (and embossed version) in 1992. Along with these very popular original gold cards from 1992 the 1995 Batman Forever Blaster gold cards and DC Stars gold foil cards are very popular.
Usually gold cards are a parallel card. This means they are identical to a card from the standard set with the added feature of gold foil in some way. The 1992 Dynamic Marketing Batman Returns gold cards take this a step further by offering a very cool additional embossed version of the gold cards as a parallel of a parallel!
Check the condition of gold cards carefully as the foil can flake and scratch over time. Given these cards are from the 1990's onwards, however, you should have no trouble tracking down some awesome Batman gold cards to stand out in your collection!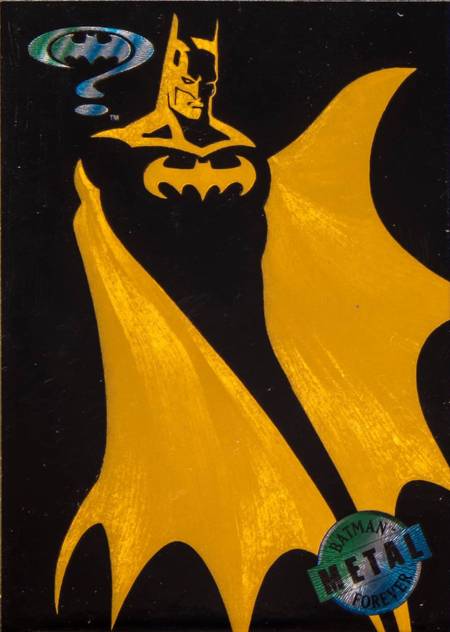 Batman gold cards for sale on eBay now
This website is user supported. Clicking some links and making a purchase may result in the site earning a commission. Affiliations include but are not limited to eBay. This in no way affects editorial content.